DISCOGRAPHY
GOING Live at Atelier 210, march 2018

with Giovanni Di Domenico, Pak Yan Lau, Joao Lobo and Mathieu Calleja
Soundshots #4
——————————————————————
Live at Café Central (Bxl), 2 March 2016
Darin Gray: upright bass
Mathieu Calleja: drums
Giovanni Di Domenico: fendre rhodes
Soundshots #2, 2018
——————————————————————
Going III Disque d'ORgue, Silent Water and Meakusma, 2017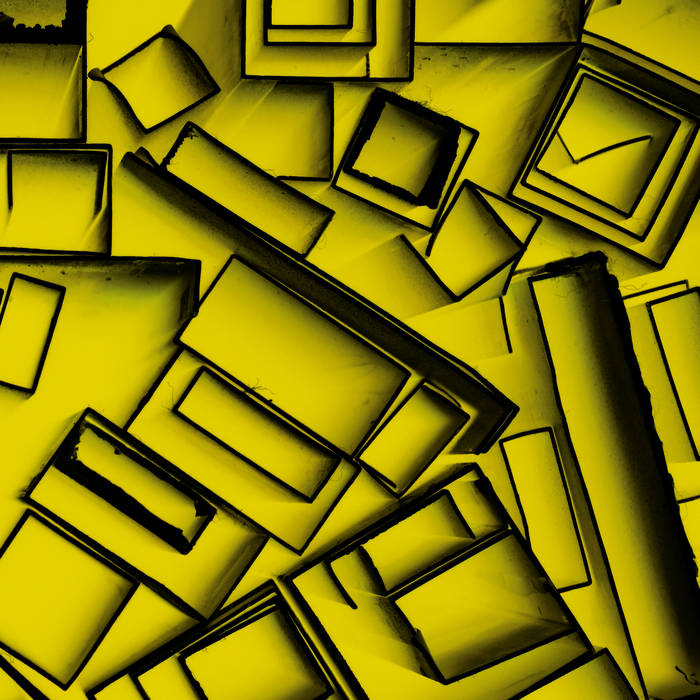 Going's third effort is a joint release by Silent Water and meakusma. Recorded in the span of one year in monthly recording sessions, it sees them venture off into an at times melismatic and contrasting contemplation on forward musical propulsion, 70s crossover jazz and minimalistic and at times downright futuristic electronic music. Over the course of two spun out yet concentrated pieces, light and dark are built into a mesmerizing musical reverie that is equally as contemplative as it is explicitly emotional and confrontational. Melodic as well as rhythmic accents diverge and coalesce with ease and poise, a subtle yet incessant throb defining everything throughout.
Record includes free download code + additional bonus track.
Running time Side A – 24:43 / Side B – 24:22
Released in a gatefold cover.
paru le 13 novembre 2017
engineered and mixed by Giovanni Di Domenico
recorded at Studio Grez, Brussels, in between july 2015 and june 2016
mastered and cut by Frédéric Alstadt at Angstrom Mastering, Brussels
cover photography by Giovanni Di Domenico
design by Miquel Casaponsa
——————————————————————-
– JOMON  by Akira Sakata / Manuel Mota / Giovanni Di Domenico / Mathieu Calleja, on Holidays Records, 2017
JOMON
Holidays Records, 2017
Japanese saxophone transgressor Akira Sakata meets with his long-time collaborator and Fender Rhodes virtuoso Giovanni Di Domenico, Portuguese guitarist Manuel Mota, and drummer Mathieu Calleja for a session recorded at Les Ateliers Claus in Brussels.
Named after the Jomon period of the Japanese prehistory – when Japan was inhabited by a hunter-gatherer culture rich in tools, clay pottery, and jewelry made from bone and stone – the record features three tracks: Jomon (縄文), Kaen (火焔), and Dogu (土偶). The Dogu (literally: "clay figures") were small humanoid and animal figurines made during the Jomon period for religious purpose: it may have been believed that illnesses could be transferred into the Dogu, then destroyed, clearing the illness, or any other misfortune. The record itself is a musical healing ritual invoking and unleashing a powerful demon with Sakata's throat singing, then slowly hypnotizing it in the second half of the album, putting it back into its vault before it's too late. Beautiful artwork made with Sakata's hand-painted Kanji characters.
–
– Going II "Machinery" (vinyl LP, 313 copies, Silent Water 2015)
——————————————————————-
– Kalimi "Otona No Kagaku" (vinyl LP, ltd 199 copies, Silent Water 2014)
Kalimi: Otona No Kagaku (Silent Water, 2014) **** Wednesday, October 07, 2015 Electronics, Experimental, Fringes of Jazz, Fusion, Keyboard-Drums duo, Noise 2 comments By JoeIf there was ever a Zen record then maybe this is it? Kalimi is made up of Giovanni di Domenico (Fender Rhodes and electronics) and Mathieu Calleja (Drums), back with this excellent release of minimalist sound duos. Although the record is dated 2014 its taken awhile for the label, Silent Water Label, to put the record out. However, its a welcome addition to their excellent catalogue of contemporary jazz/improvised music releases which include GOING, reviewed earlier in 2015.The sound and approach of Kalimi could be described as minimalist (although not in Steve Reich/Philip Glass terms). Built around the use of melody and punctuated noise (one could call it), is at moments truly hypnotic. The music is strongly based around developing the keyboard's ability to feedback and hold lingering sounds, along with drum beats which not only frame the music, but give the duo a direction. What makes the drum's approach so interesting is that Mathieu Calleja plays them in a relatively 'straight-ahead' manner, and not as abstract splashes of sound. This helps the music to build-up in an organic way and is in part what makes the music easily listenable, although clearly experimental.Before saying a little about the music it seems (to me) that the record works well when heard as a sort of suit, and not as individual tracks. As record opens we are introduced to the delicate sound world of this duo. With tracks such as "forever high" (tk1) and "otona no kagaku"(tk6) the music hangs in the air ready to move in any direction. However, other pieces offer a more raunchy solution such as the brief "7.1" (tk2), or the fascinating "selfie my ass"(tk3), which much like a card player gradually revealing their hand, leads us into a dark musical territory. But nothing compares with the two heaviest pieces, the violent "b'hier" (tk4), and "9.2" (tk7), which jump straight in to surprise you with high energy sonic attacks, "9.2" is also the last track on the album which closes this excellent record.Highly recommended to all who enjoy a mixture of jazz, noise and rock – a possible reference point (or 'tag') could be Supersilent?
——————————————————————-
– Going I (Silent Water , LP , ltd 500,  2012)
——————————————————————-
– Mathieu Calleja (dr) / Nicolas Talbot (cb) / Mathieu Werchowski (vl)
Net  Label "Un rêve nu" le 04/2015
http://unrevenu.free.fr/netlabel


Recording Pierre-Olivier Boulant
Mixing & mastering Nicolas Talbot
Cover Drawing Mathieu Calléja
——————————————————————-
– Moura Fiadora with Miguel A. Garcia (el) / Gilles Vignes ("e. garden") / Mathieu Calleja (perc)
Net  Label "Un rêve nu" le 04/2015
http://unrevenu.free.fr/netlabel

Recorded by Pierre-Olivier Boulant
Mixing & mastering Gilles Vignes
Cover Drawing Miguel A. Garcia
——————————————————————-
– Going "Soundtrack To The End Of The World" (cassette compilation, ltd 225, LMALC, 2012)
——————————————————————-
– Going "The sound of the belgian underground" Cassette
——————————————————————-
– Malasaña "Radical Demo #4" 2014 (live concert in Madrid)
——————————————————————-
– T.E.E (Trash Vortex Electronic Ensemble) Silicate 2011
.
.
.
.
.
.
.
.
.
.
.
.
.
.
.
.
.
.
.
.
.
.
.
.
.
.
.
.
.
.
.
.